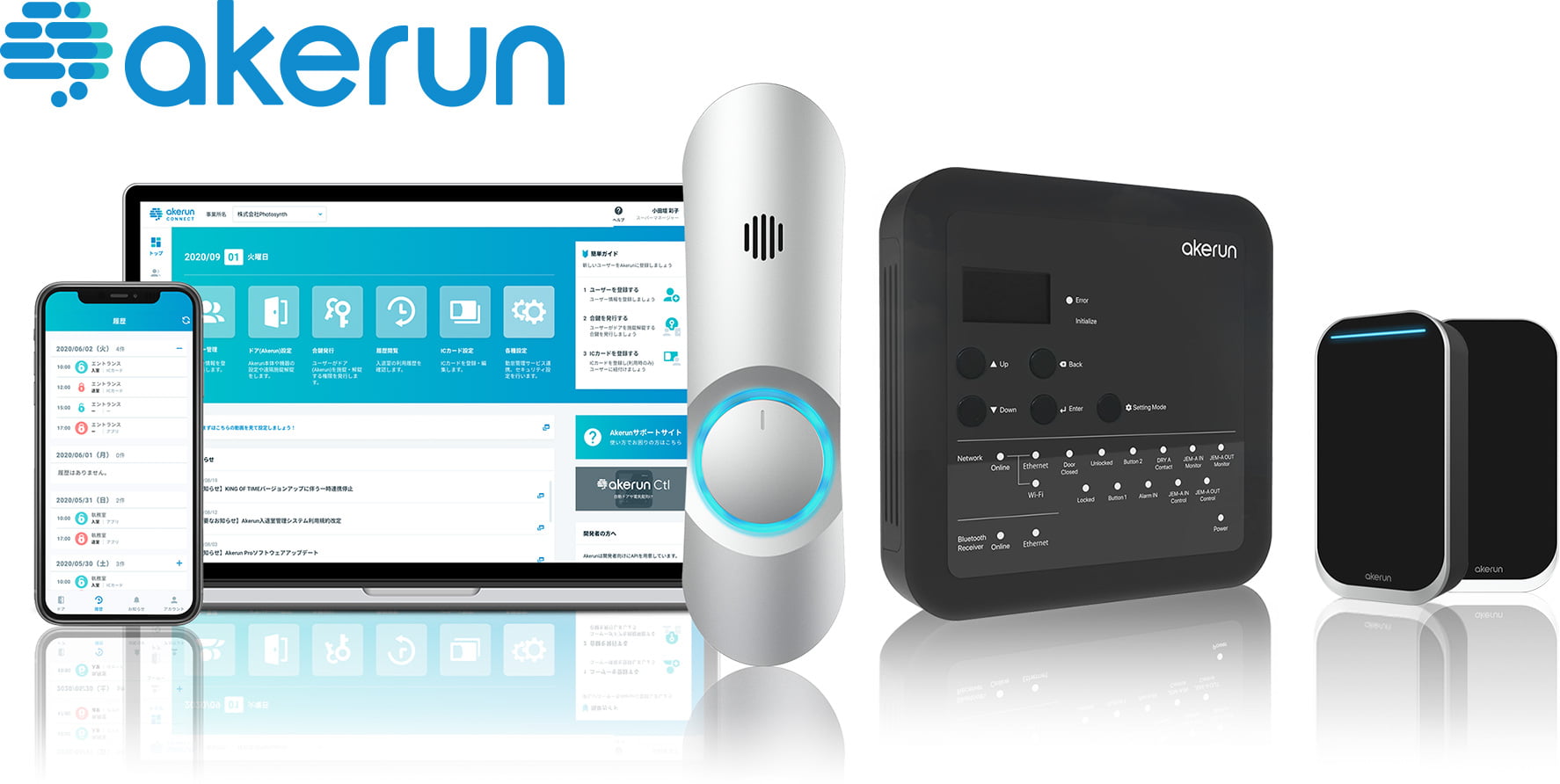 Akerun is an IoT service that brings all of your keys to the cloud for improved convenience and security. Akerun Access Intelligence, an access authentication platform that combines digital and physical IDs to authenticate users, allows you to connect all of your doors to the Internet, empowering you to flexibly manage access across all locations and scenarios.
Akerun's main service, Akerun Access Control System, is a cloud-based service for corporate customers that can be retrofitted to existing doors and managed via the cloud. In addition to enabling locking and unlocking via smartphone or IC card, Akerun Access Control System makes it possible for administrators to check access history and grant and revoke key privileges from a web management tool or smartphone application. Akerun Access Control System has been introduced at more than 6,000 companies to simplify access management and support their digital transformation (DX).
Japan's No. 1 cloud-based access control system in terms of users and market share*.
*Japan Marketing Research Institute Survey (June-July 2021)
MIWA Akerun Technologies inc., a joint venture with MIWA LOCK, develops and delivers various services for residents. Centering on keys, the company pursues robust security and unprecedented convenience for residents, contributing to enriching the value of every resident.